Chris Duczynski loves the ocean and loves photography, so it's only apt that his latest exhibition of cargo ships has been permanently attached to 40-tonne concrete blocks on the Port Kembla eastern breakwater.
Chris was working at Port Kembla Steelworks one day when he spotted a cargo ship pulling into harbour.
He took a couple of photos as the sun was rising and was captivated by the light hitting the side of the hull.
"The sun just hit the side of the ship and it all lit up, all nice rectangular panels, and there's this little guy at the window, like a little ant," Chris said.
"It was just a really beautiful abstract photo, so I thought I'd try to do a series of them and see how they came out."
Before long, Chris was taking photos of the ships at all times of the day and night, and over a couple of years he gathered a portfolio of work.
"The cargo ships coming into Port Kembla and their proximity to us is a spectacular sight, especially at first and last light when the sun reflects off the panels of the hulls forming abstract patterns and placing them on the breakwater is the perfect gallery," he said.
Earlier this year, Chris and fellow Thirroul photographer Paul Jones held a joint exhibition at Wollongong Art Gallery called From the Deep, which featured Chris's shipping series.
Chris has since received a $4000 grant through Wollongong City Council's small cultural grants program to transfer his shipping photos onto large weatherproof plates.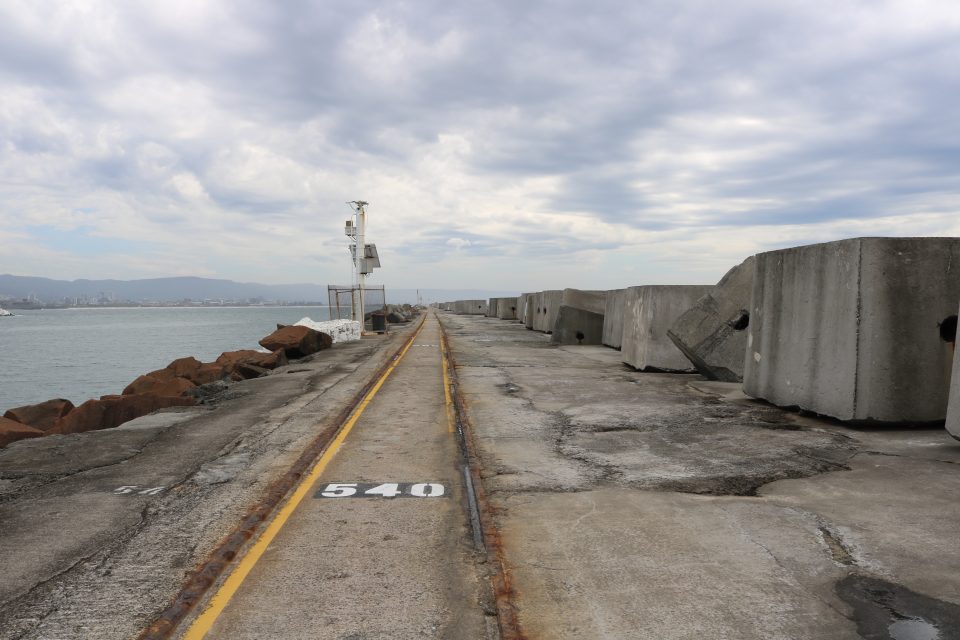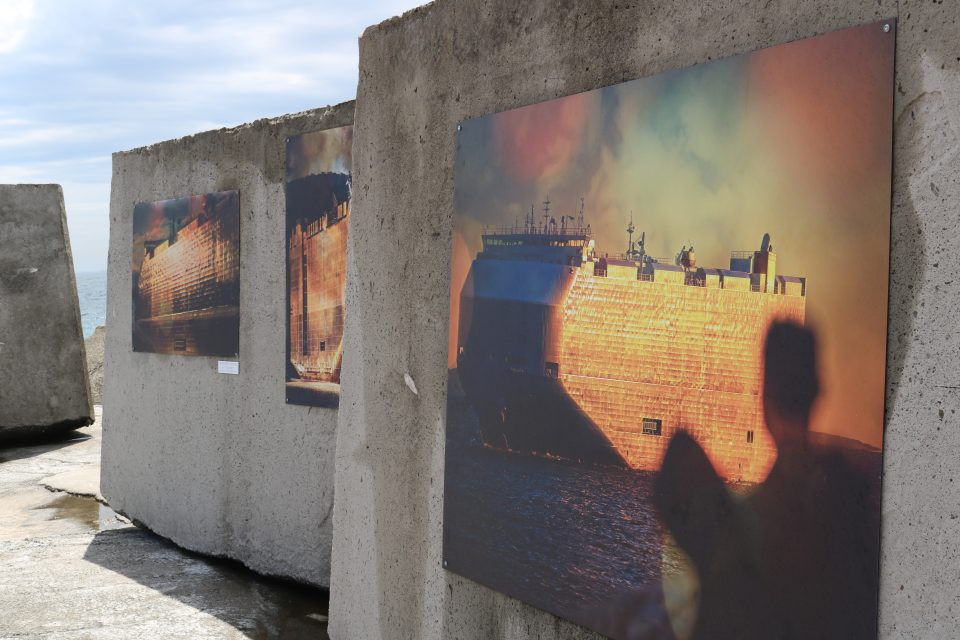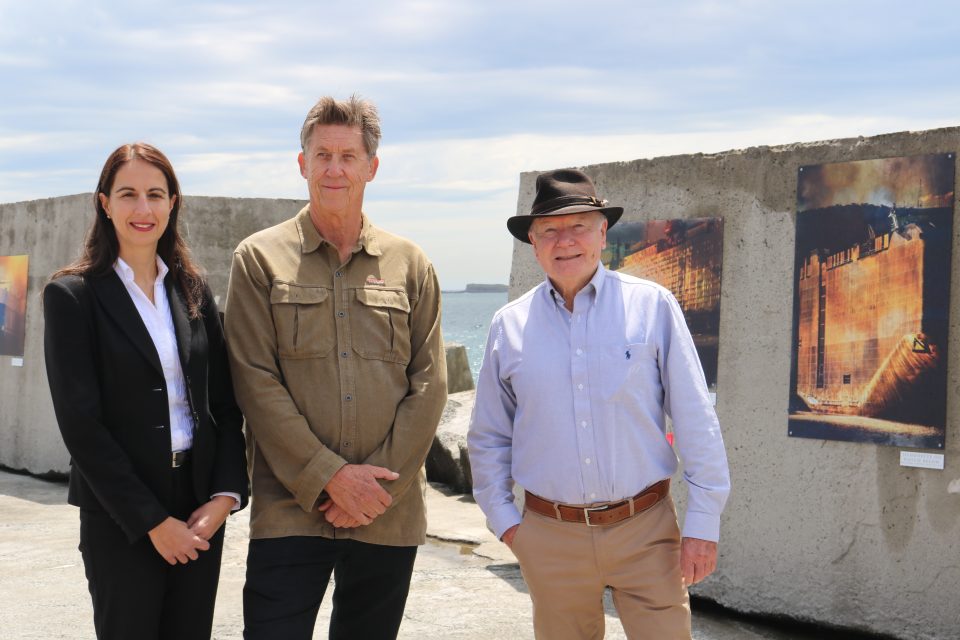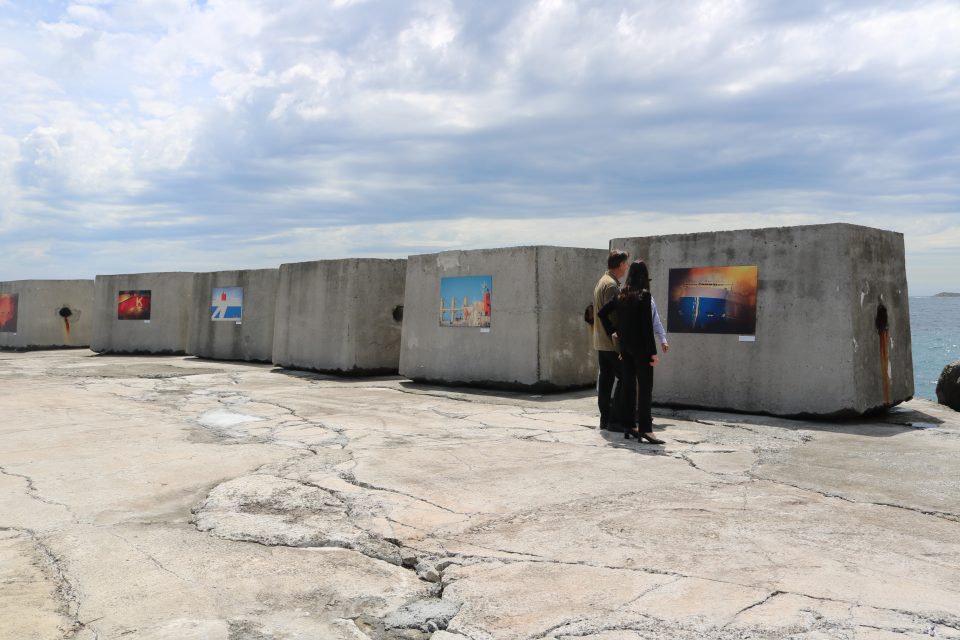 With the blessing of NSW Ports, the photos have been attached to the large concrete blocks on the eastern breakwater that protect the port from tides and storms.
NSW Ports CEO Marika Calfas said Chris's photographs offered an insight into the variety and importance of the port's operations.
"Port Kembla has a long and valued history in the region that dates back almost 125 years," she said.
"The port has evolved over the decades to address the changing trade needs of the day and continues to be a major employer, with many workers living nearby the port today.
"Chris has done a fantastic job capturing the vibrance and diversity of the commercial shipping activities that occur at Port Kembla each day – including the vessels that help import all the state's motor vehicles and other machinery that support the people and businesses of NSW."
Wollongong City Lord Mayor Gordon Bradbery said the eye-catching artworks brought creative expression into a well-loved community space.
"It's lovely to see Chris's work adding to the vibrancy of this area. These artworks work well in this space as it's an area that's heavily industrialised and the images provide a real contrast to the environment in which they're placed,'' he said.