Located in a gully and surrounded by suburban family homes, a primary and a high school, Green Connect has transformed a 4.5 ha parcel of wasteland into one of the largest urban permaculture farms in the world.
Wherever you look on the Warrawong farm there are garden patches boasting plentiful produce grown organically and tended to by young people and refugees grateful to learn new skills in a safe and supportive environment.
Its slogan is "jobs for people and planet" and in the dozen or so years it's been operating, Green Connect continues to do that and more.
Launched in 2011 by SCARF (an organisation to help refugees settle in Wollongong and now part of Multicultural Communities Council of Illawarra), the social enterprise provided employment opportunities for former refugees in waste recovery at events.
In 2013 it came under the umbrella of Port Kembla's Our Community Project, its work in waste recovery grew and labour hire services were launched to help connect refugees to other businesses, industries and opportunities.
In 2014 Green Connect also incorporated Urban Grown, a farm that was about to close as its funding came to an end.
Fast forward almost 10 years and the organisation has continued to grow and expand its offerings while remaining true to its values and goals.
General Manager Robert Servine has been on board for just over a year.
"We do jobs that are good for people and the planet – growing fair food, reducing waste and employing people are our three main goals," he said.
Staff gain experience in a number of roles, including waste management, horticulture, gardening and landscaping, residential and commercial cleaning, food preparation and manufacture, tourism and administration.
"Once they've gained a little more experience and are feeling more comfortable we start moving them into labour hire work with our Workforce Solutions arm, working for external companies," Robert said.
"That often leads to employment for them. It's not a normal business model because we train them and then they leave! But it's not like a typical labour hire situation where you don't want your staff to go, we really do want them to get jobs."
Fair Food Coordinator Lindsay Burlton says the farm follows the basic principles of permaculture, a more holistic way of growing food.
"Permaculture is like a set of design principles – you could say that it's for gardening and growing but it's also principles for life," she said.
"It incorporates earth care, people care, fair share – really the three values that Green Connect was founded on.
"That's where we've come from, and we still keep permaculture in mind, but we are trying to transition into a more productive farm. So we have to balance doing things slowly and doing things organically but also trying to get production ramped up a little bit more as well."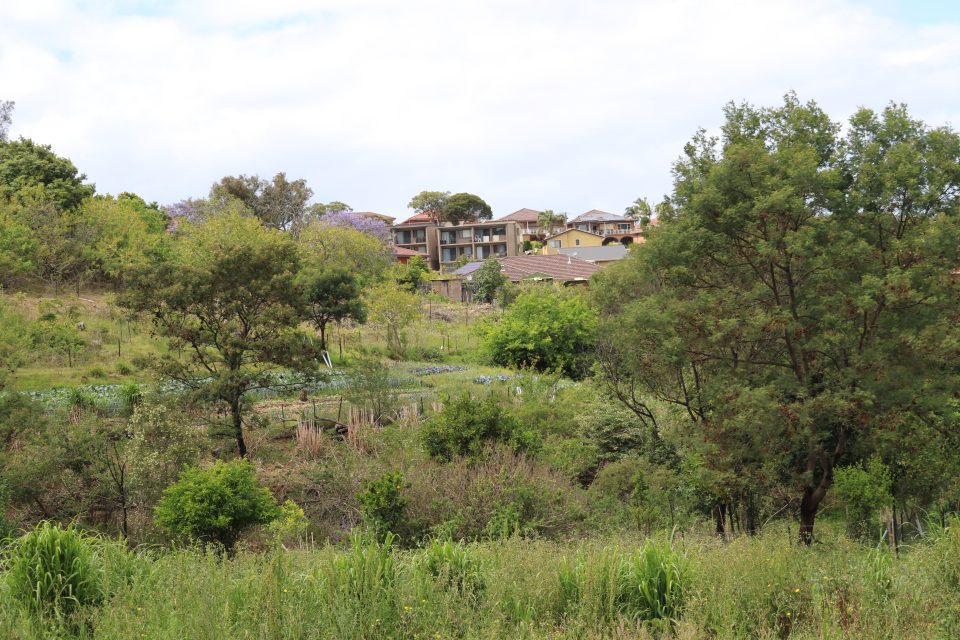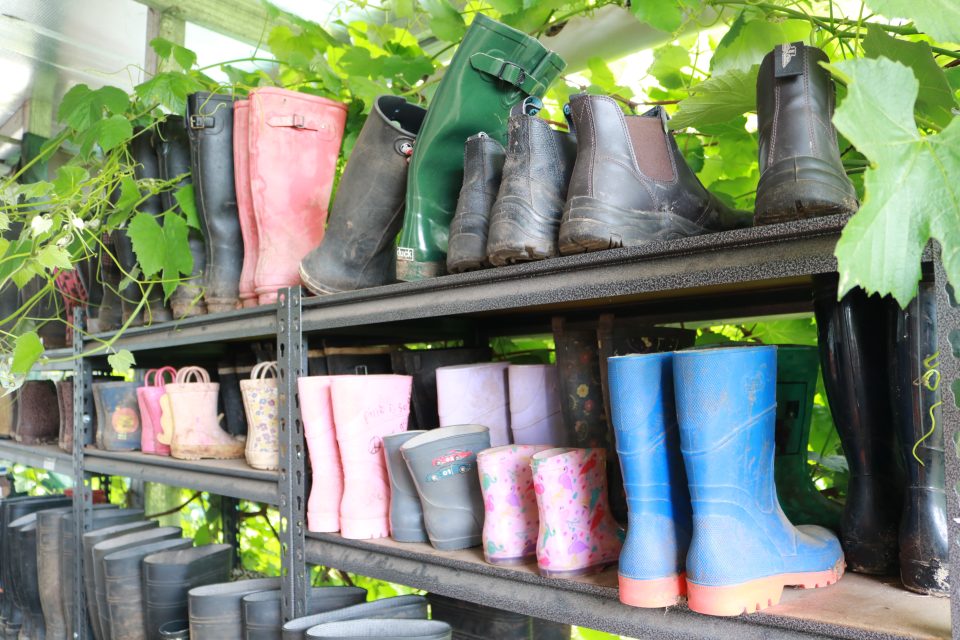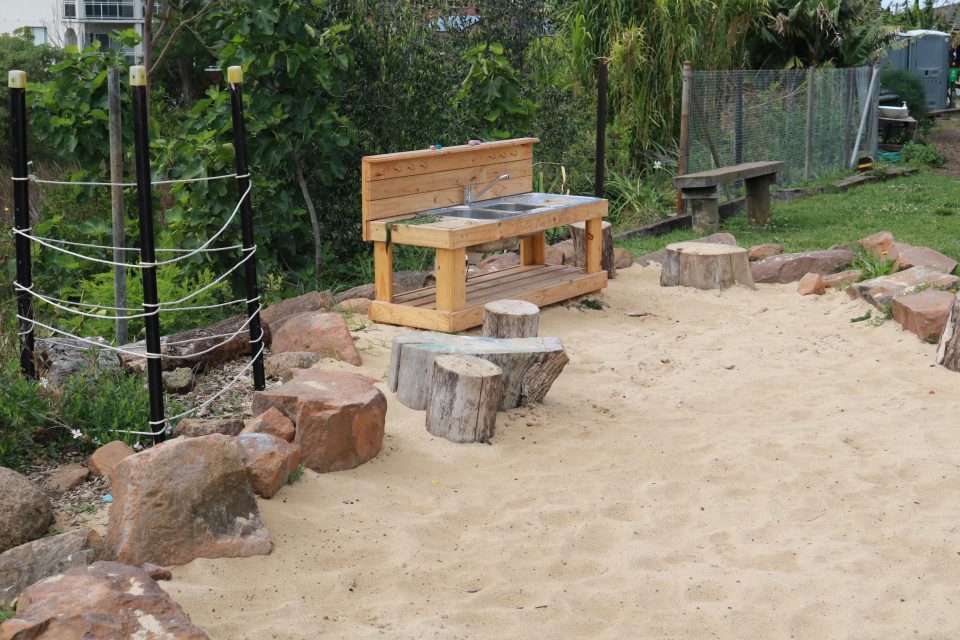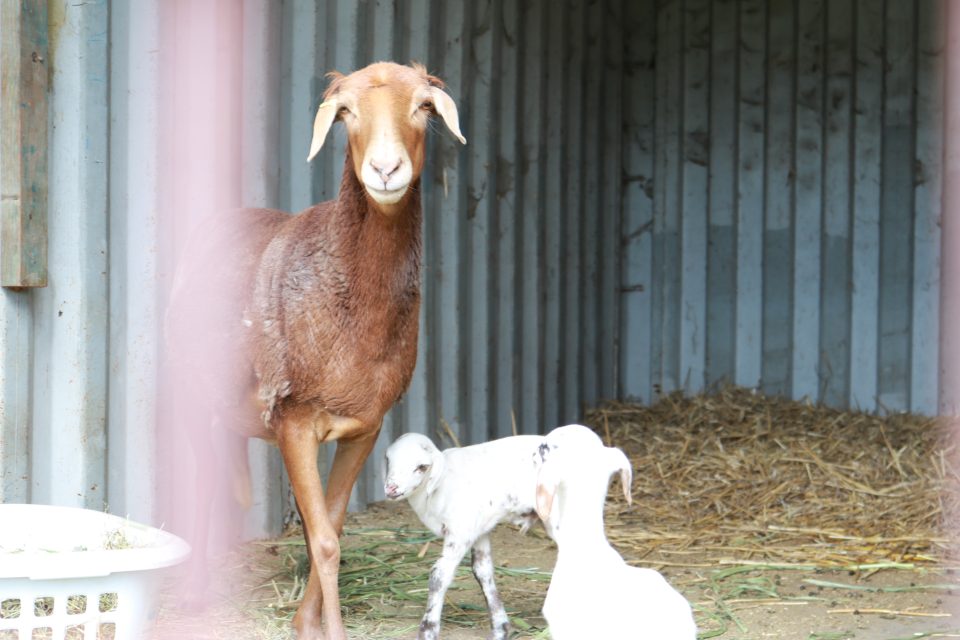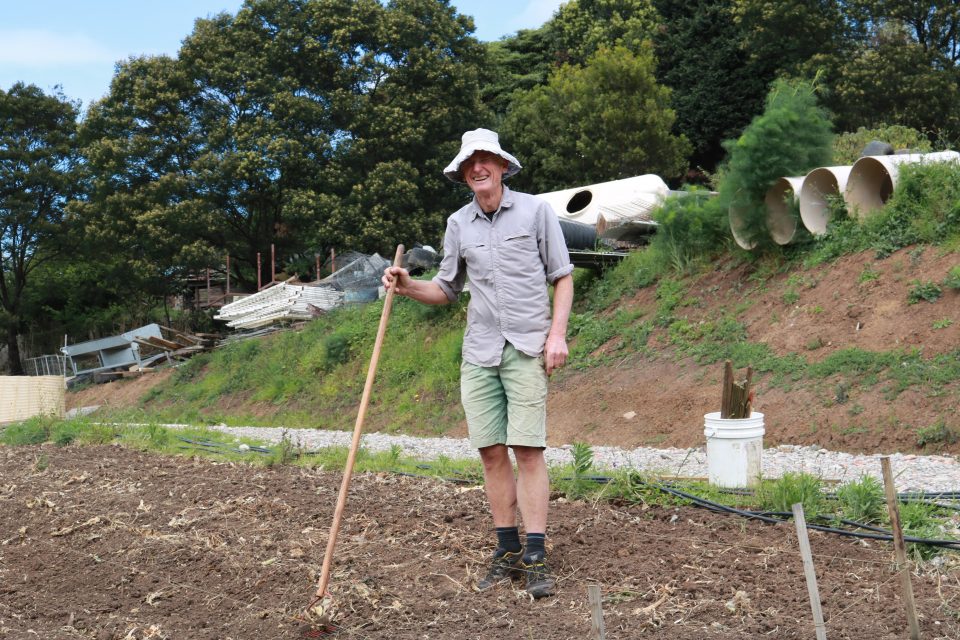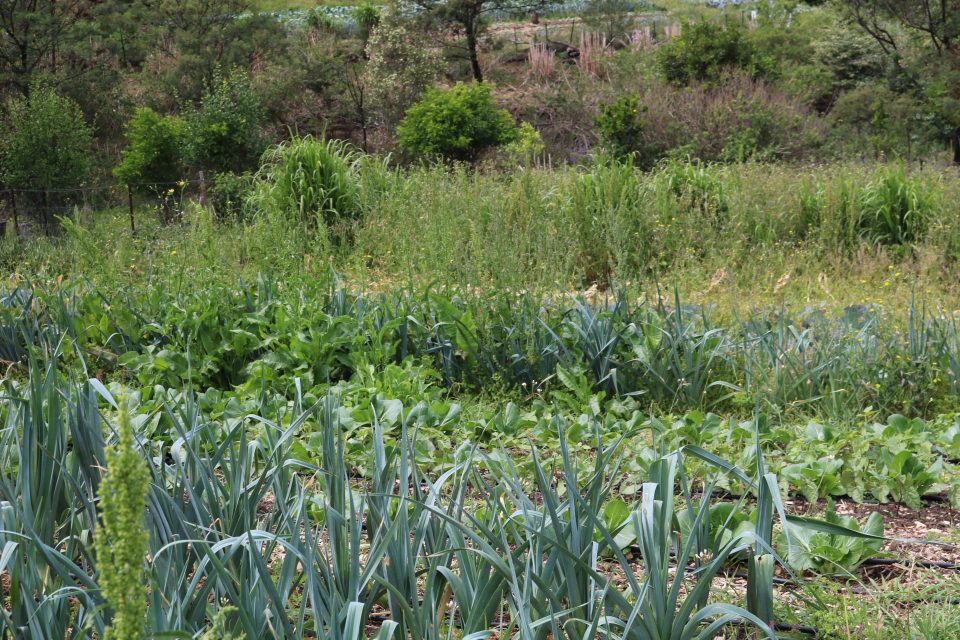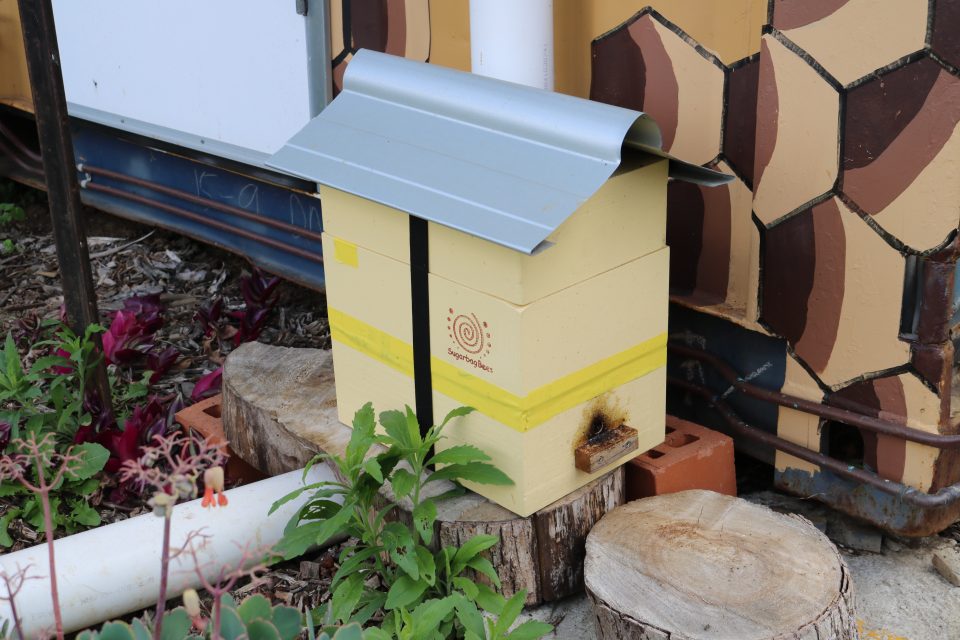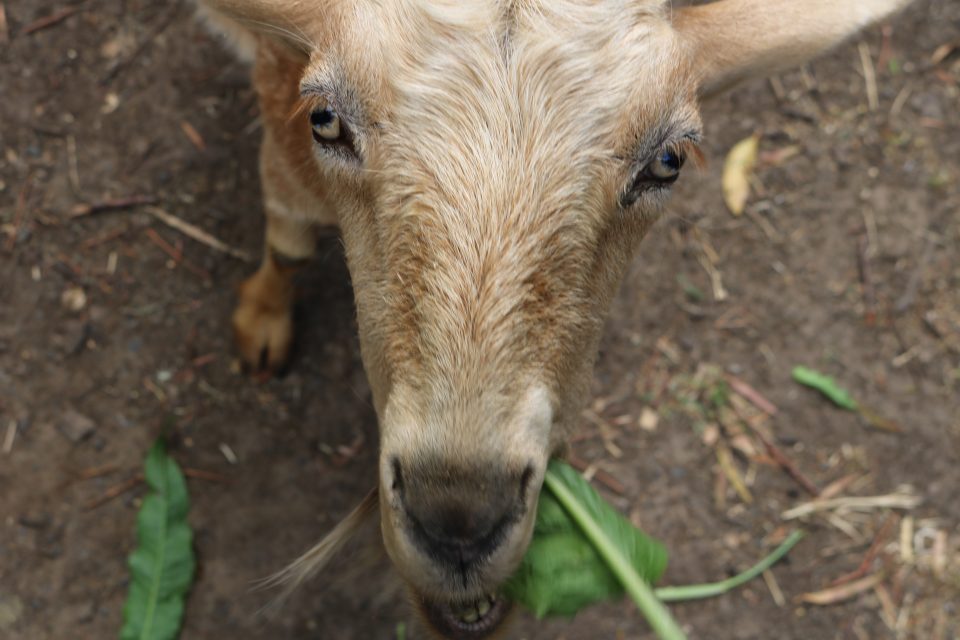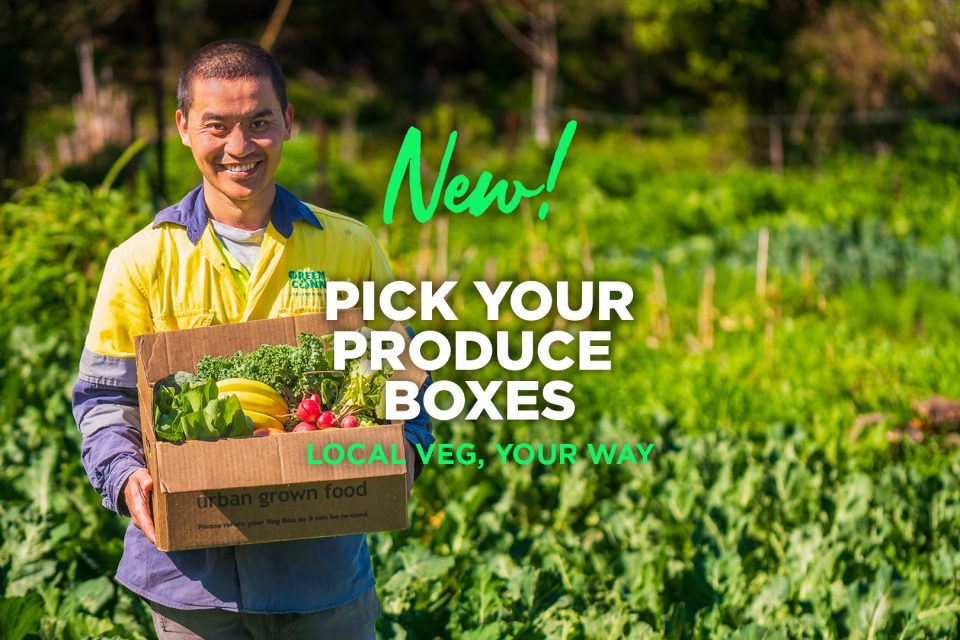 The farm doesn't use any synthetic chemical fertilisers or pesticides and instead looks for natural or organic alternatives.
It also relies on its goats, sheep, and pigs to help maintain the property and remove invasive weeds.
With an increase in production and a growing customer base, Green Connect has recently introduced new options for its mixed produce boxes.
Initially the boxes contained a range of seasonal items and customers could choose the size, the frequency of delivery and nominate three items they didn't want.
"That flexible model really works for us, and we've grown a great customer base that loves it – they eat seasonally, they get inspired by their box every week," Lindsay said.
"But we've talked to customers who really want to buy locally, who want to buy seasonally but the mixed box doesn't quite work for them.
"So we've introduced Pick Your Produce Boxes to give customers full control; people can build their own box by selecting the fruit, vegetables and herbs they'd like to include, with three box sizes to suit solo cooks, couples, and families.
"We have such a good base of customers, we're confident that we can bring in the choice and say to people, here's everything that we have ready for harvest on our farm, you choose.
"We also source some items from other organic growers as well to add a bit of variety, things like apples and bananas that we will never grow in quantity that people want and it's not the right climate anyway."
Customers can also buy free-range meat and eggs, organic honey and flowers and in the lead-up to Christmas hams will be available.
Work is underway on a Friendship Garden which will be open to the community.
"This is a multicultural space and we learn from everyone," Robert said.
"So many people who come to the farm from other countries say how much it reminds them of their homes, they feel comfortable.
"A lady from Africa came here to help with the community garden and said it's the first time in a year since she's been in Australia that she felt at home."
Volunteers are an integral part of the Green Connect team on the farm, in admin or helping out in the op shops.
The community can also pitch in at the bi-monthly Farm Days – the next one is on Saturday, 11 November. For the kids there are playgroup and school holiday activities, and the farm also holds tours and corporate volunteering days.
"I think the message is that we have a beautiful community space and we rely on the community to survive," Lindsay said.
"We are trying to become a more sustainable business that doesn't rely on grants or temporary funding.
"We know that so many people in the community value what we do in terms of the ethical work around supporting people and the environment.
"But we do need more people to buy the veg boxes, to engage us for labour hire and to shop at the shops. All of that makes a difference and we will be able to keep on doing our work for the community."
For more information on Green Connect click here, or to order produce boxes, click here.