It was a beautiful summer's day in the early 90s and Ian Picton, a Wollongong City Council lifeguard, was keeping a close eye on Bulli Beach when he had a life-changing encounter.
A group of volunteers and surfers from the Disabled Surfers Association (DSA) South Coast branch turned up and among them was a man by the name of Len Snowden.
"He walked up and said, 'Gday, I'm here for a surf, and the guy running the surfing event said you could help me out'. I told him 'Yeah mate, happy to help any way I can'," he recalls.
"Then he said, 'Can you please hold these?' and he gave me his arm and his leg, and off he went for a surf. It blew me away."
Len and Ian went on to be the best of mates, and by the following year, Ian had taken over from Len as president of the DSA South Coast branch. Before that day Ian had never heard of the association.
The DSA was founded in Sydney in 1986 by a man named Gary Blaschke, an avid surfer whose knee was shattered in a motorcycle accident. The South Coast branch was launched in Bellambi in 1993 by local teacher and well known member of the surfing community, Jim Bradley, with the help of students from Oak Flats High School and the Layback Longboard Club.
The association's motto is "Putting smiles on dials" and its driving principle is simple: everyone – including those with disabilities – should be able to experience the joy of surfing.
The South Coast branch, which this year turned 30, hosts four events each year where volunteers take participants with diverse disabilities out for a surf in safe conditions.
The association has written an exacting international standard for taking people into the water. They don't go out unless they have, at a minimum, six able-bodied volunteers to one participate. The average is closer to 25 volunteers, forming a kind of runway in the water for the participant to surf back through, with a highly skilled volunteer or "pilot" at the helm.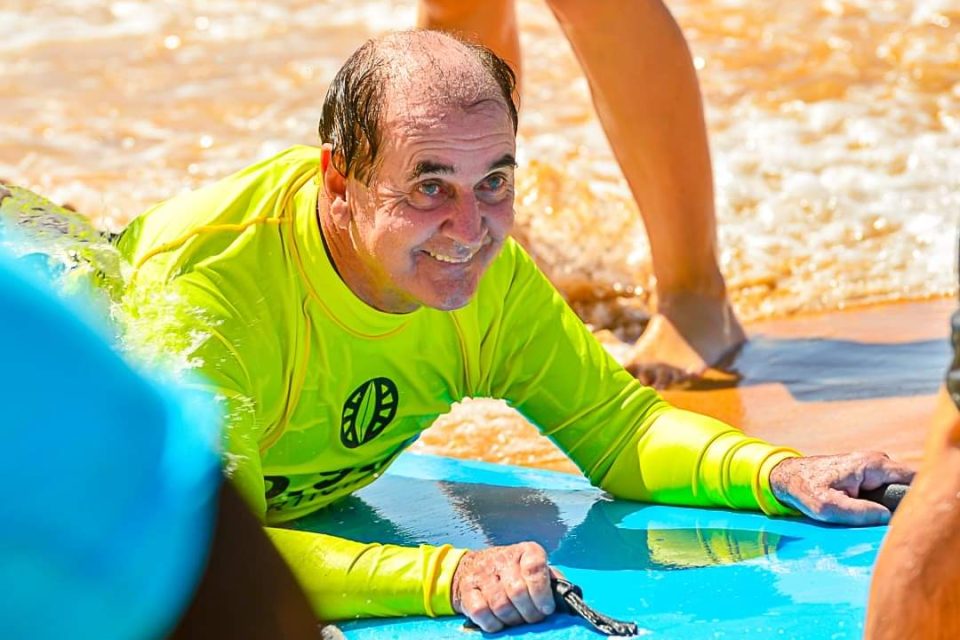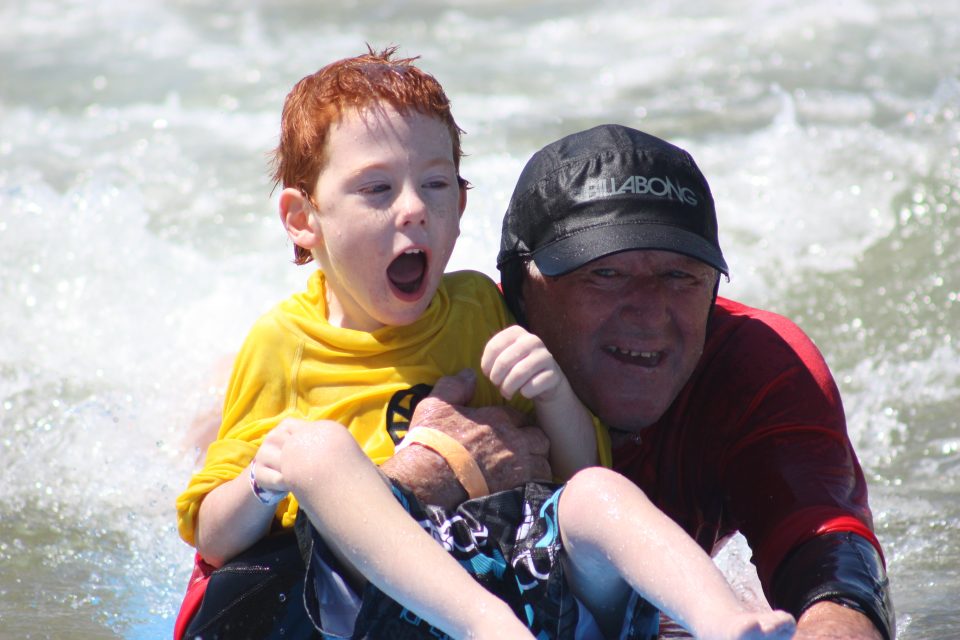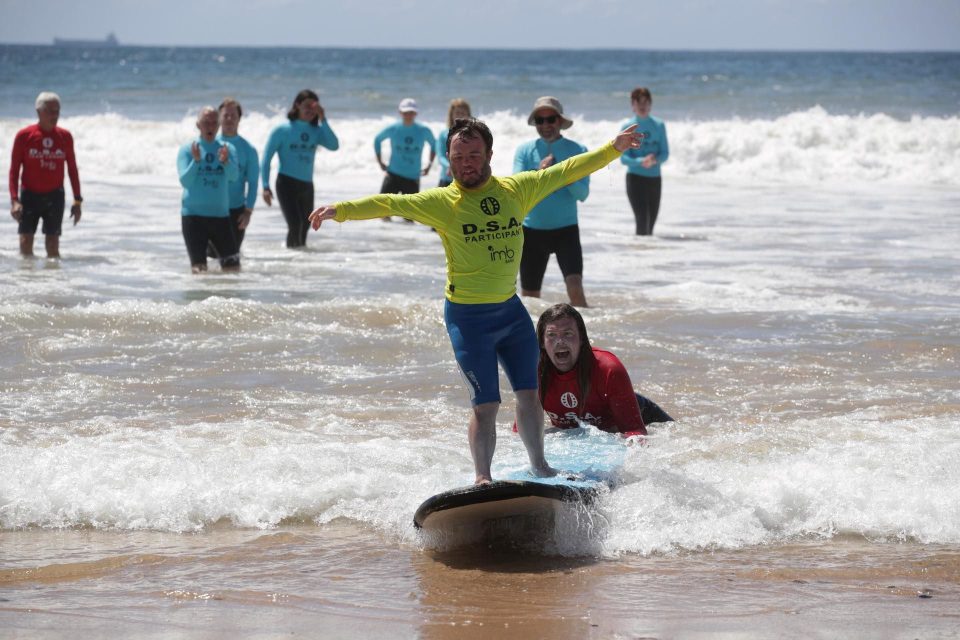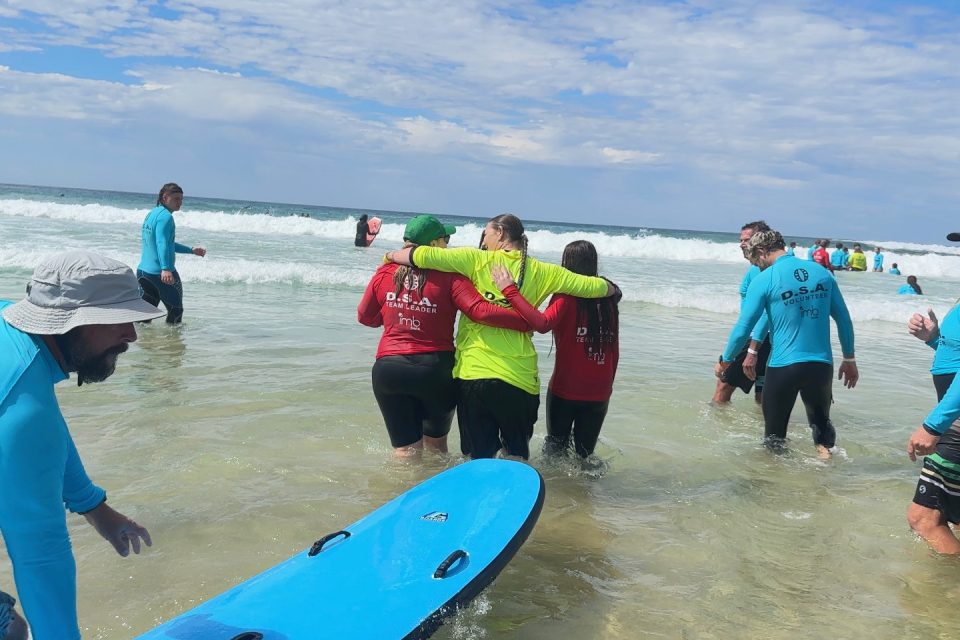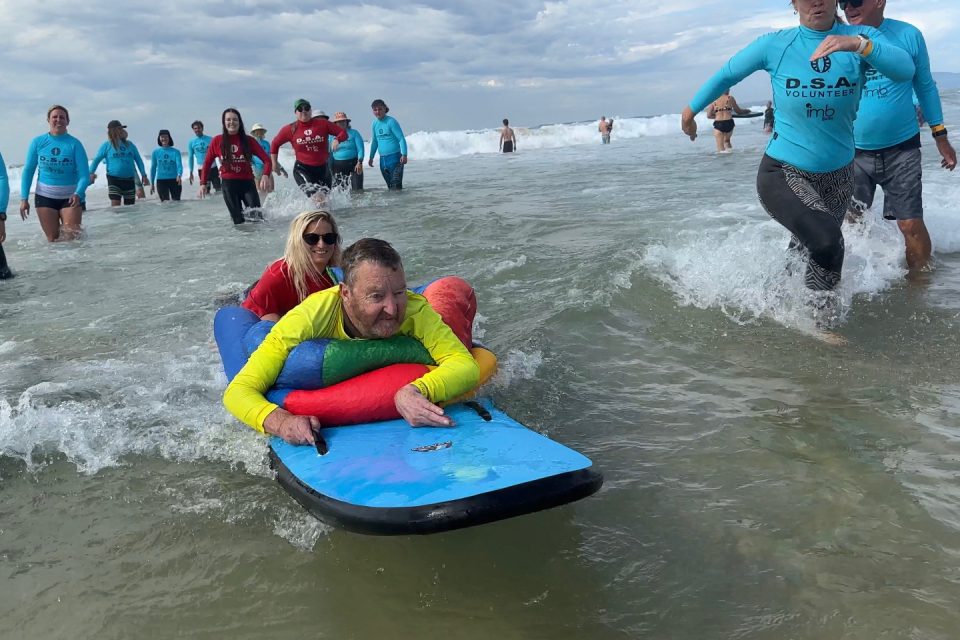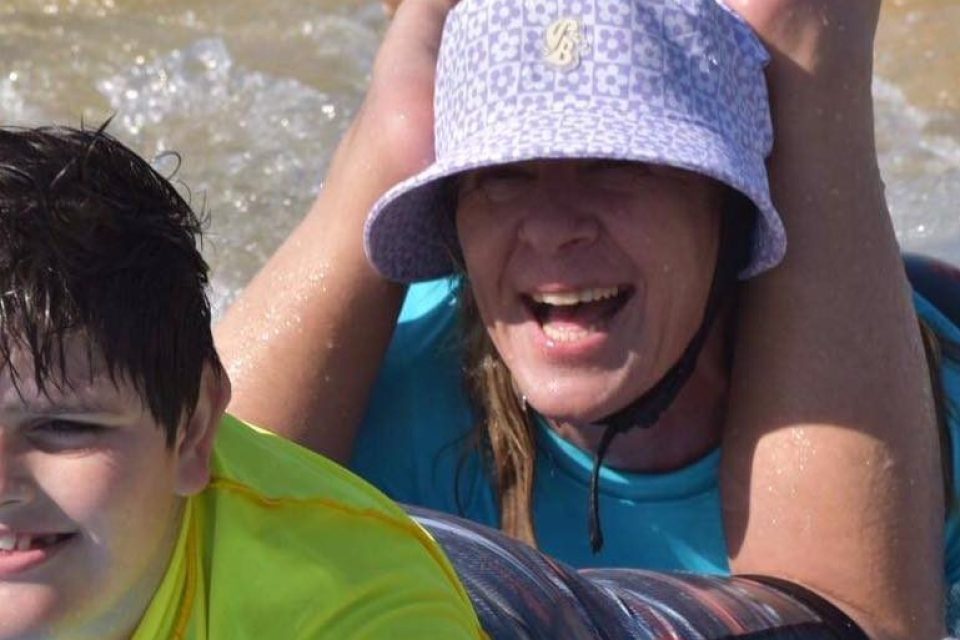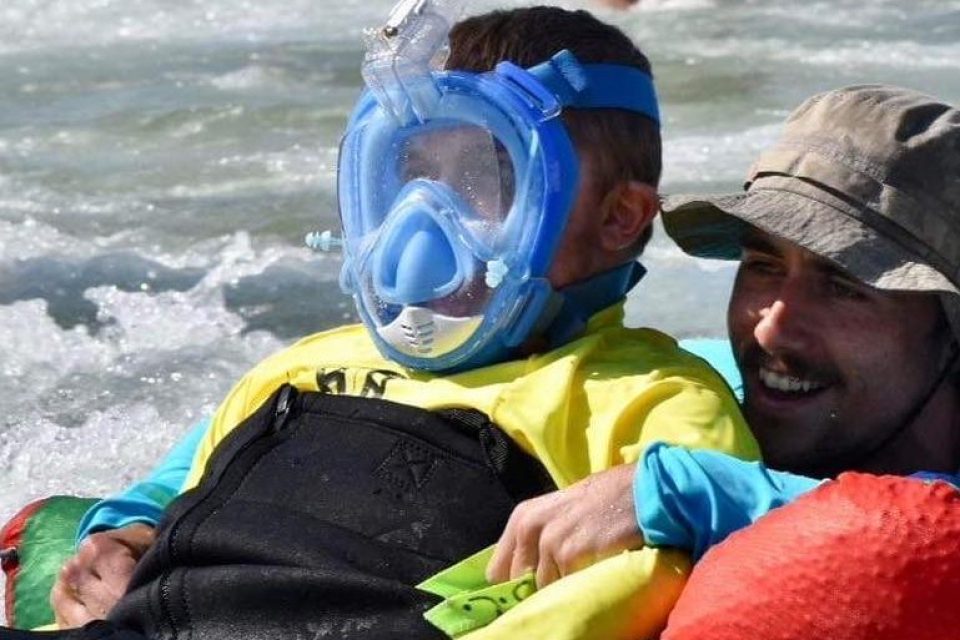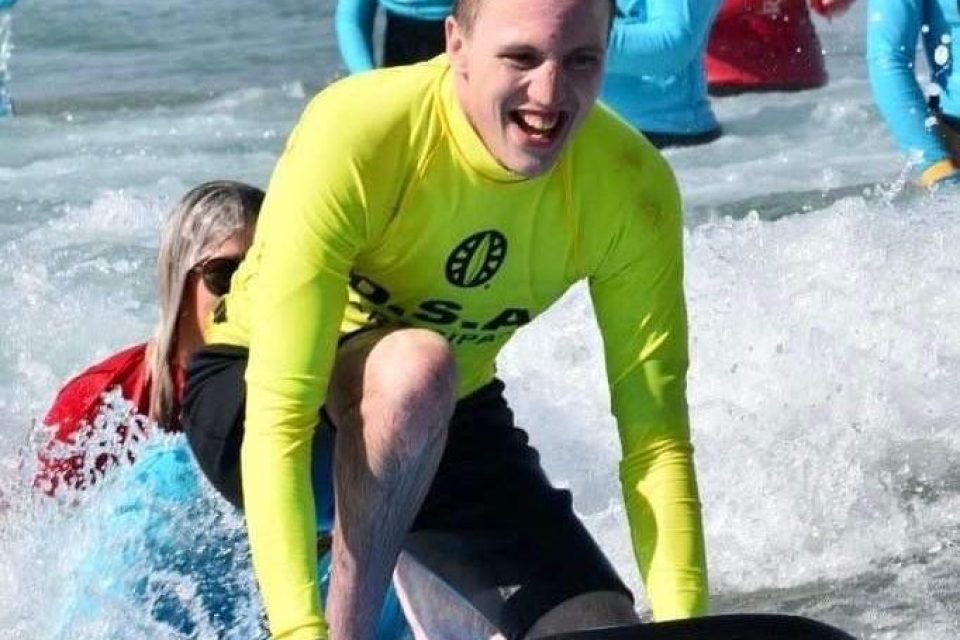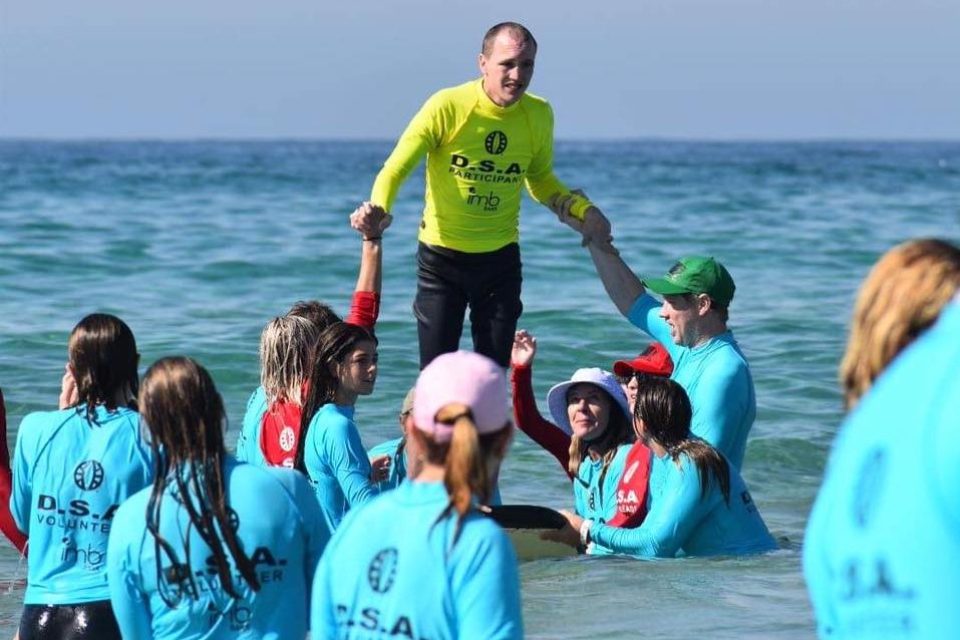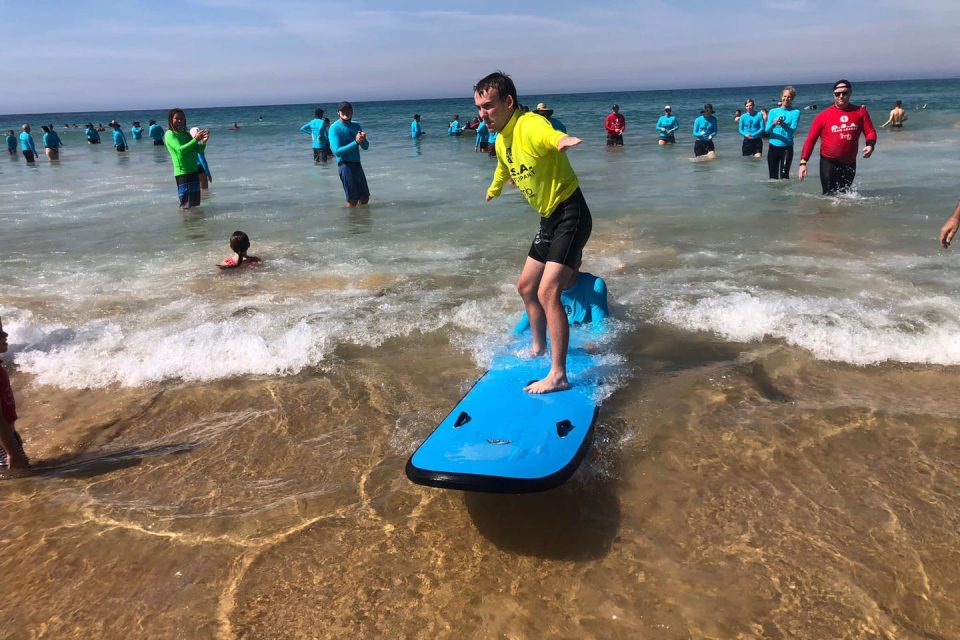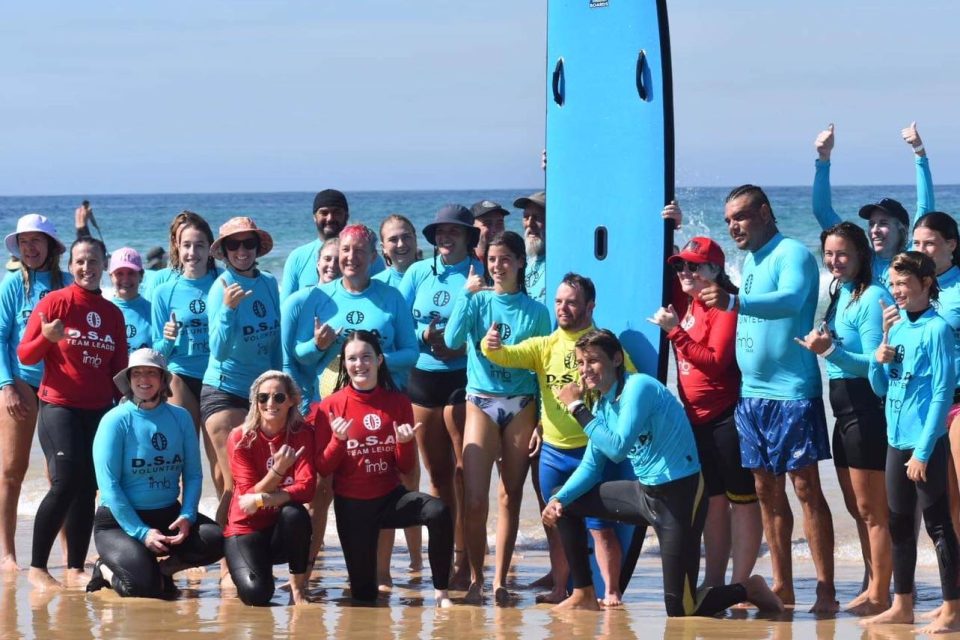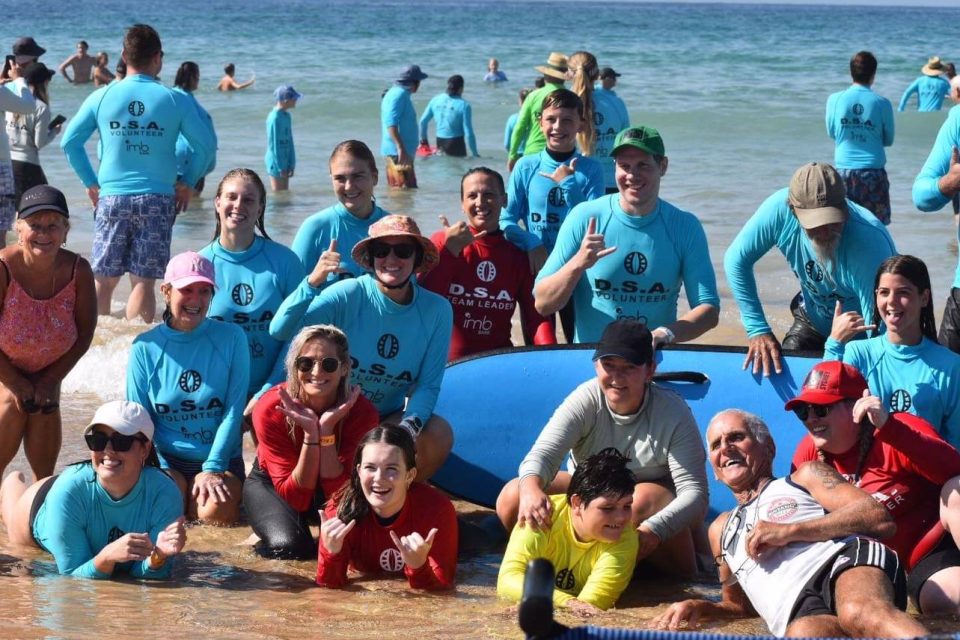 The DSA doesn't turn anyone away.
"The program is like plasticine – if someone's needs mean that our equipment or methods won't work, we mould it into a shape that does," Ian says.
"We adapt the program and create different aids, such as a headrest or beanbags that help flotation if they slide off whilst surfing. Or it might be adjusting the volunteers to participant ratio. Or it might be the way the participant rides on the board – some can lay on their chest with their head facing forward, others might need to lie on their backs, looking at the sky as they ride the water to shore."
At its peak prior to COVID-19, one South Coast event attracted 75 participants and almost 240 volunteers.
Not all of the volunteers are keen water athletes. In fact, many prefer to remain on dry land, making an equally critical contribution to the operation.
"My son who is now 23 has been volunteering for 17 years. His first job was to mind a lady's guide dog when she went into the water. Others might help us manoeuvre participants around in wheelchairs," Ian says.
"You don't need specific skills or qualifications. All you need is four hours of your time and a great heart and at the end of the day, we guarantee you'll have a sore face from all the smiling."
The next Disabled Surfers Association South Coast event takes place on Saturday 2 December from 9 am to 1:30 pm at Thirroul Beach. To volunteer to "put smiles on dials", sign up for a free ticket here.